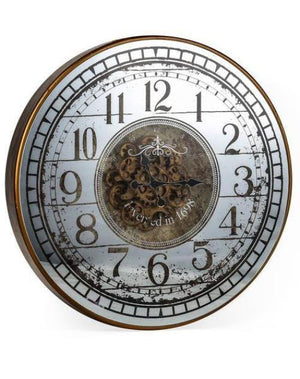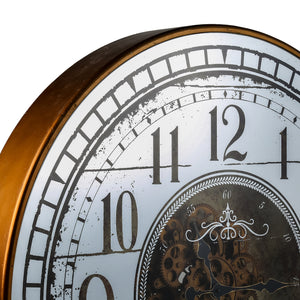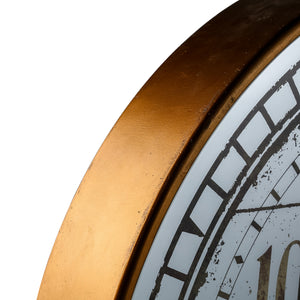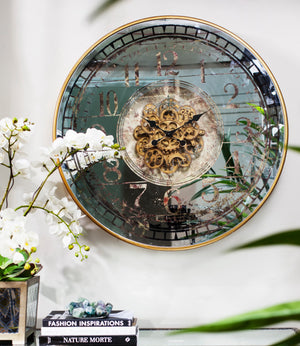 Clocks
Round Mirror Wall Clock
ROUND MIRROR WALL CLOCK 
Tell the time in a fashionable manner. Our Round Mirror Wall Clock has two unique features, a mirrored face and an exposed 3D mechanism. This makes it a stand out feature piece for anywhere in the home or office.

Battery Operated.. Batteries not included.
Specifications
MIRROR, GLASS AND MDF BATTERY OPERATED 
Size: Width 82cm X  Height 82cm X Depth 11 CM.
---