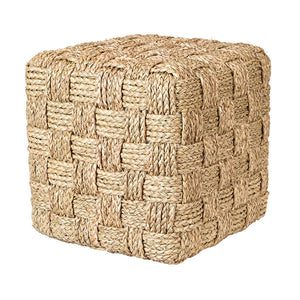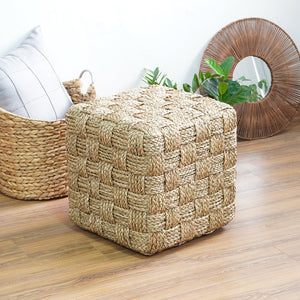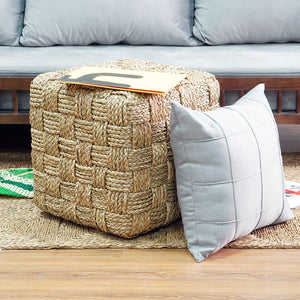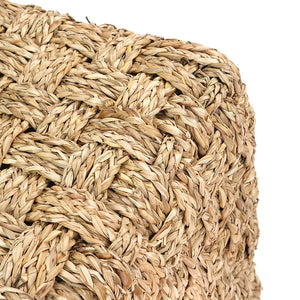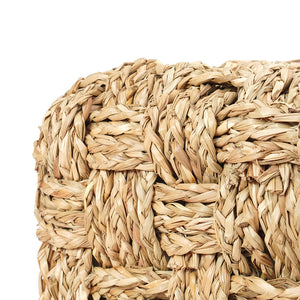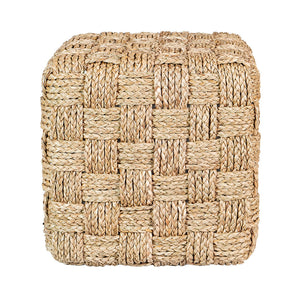 Decor
Natural Seagrass Ottoman
Natural Seagrass Ottoman
Looking for the ideal ottoman to give your home a tropical atmosphere? Here is the ottoman for you! Woven and crafted by hand, this ottoman is light weight and made with eco-friendly material. Designed with neutral colours to fit within any setting, it is flexible and practical. Can be comfortably used as a seat or footrest.
SPECIFICATIONS
SIZE: 40X40X40CM
- Material: Sea grass
- Color: Brown
- Shape: Square - Weight 1.9kg

Handmade in Vietnam
DISCLAIMER: WE SELL HAND PICKED, HAND CUT, HAND BUILT, HAND FINISHED FURNITURE AND ACCESSORIES USING TRADITIONAL METHODS. WE MAKE FURNITURE AND ACCESSORIES TO A STANDARD OF PRODUCT INTEGRITY, QUALITY AND FINISH. ANY IRREGULARITIES ARE CHARACTERISTICS OF ITS HANDCRAFTED ORIGINS AND IT IS ONLY NATURAL THAT OCCASIONAL DEVIATION IN COLOUR, GRAIN, TEXTURE AND CONSISTENCY OCCUR. IT IS EVEN POSSIBLE THAT SOME PARTS OF THE TIMBER MAY OPEN UP IN AREAS. THIS IS THE PART OF THE ORIGINALITY OF THE TIMBER, THE DISTRESSED FINISH, AND THE UNIQUENESS OF EACH PIECE.
---