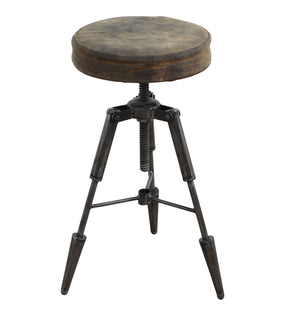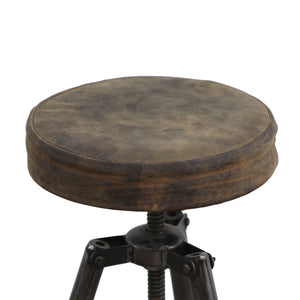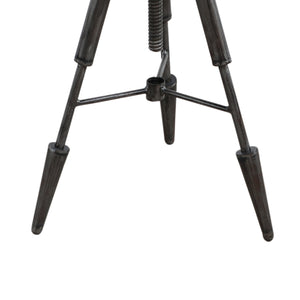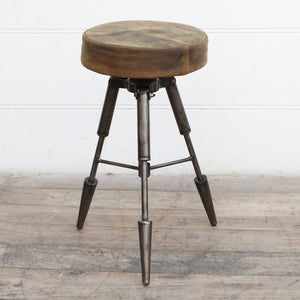 Industrial Bar Stools
Cast Iron Rod Stool
CAST IRON ROD STOOL
Our Cast Iron Rod Stool is one of the newest pieces to be added to our industrial stool collection. Upholstered with a soft vintage chocolate coloured leather seat, it's the stool's base which is its key feature. Fashioned in a tripod style, the stool features bold, arrow-like tapered cast iron legs. This creates an effect that makes the stool compatible with a number of  spaces, from Manhattan loft to industrial interiors.
SPECIFICATIONS
SIZE: 55CM X 39CM X39 CM LOWEST POINT 58CM HIGHEST POINT 79CM
MATERIALS: CAST IRON GOATS LEATHER
WEIGHT: 5KG
DISCLAIMER: WE SELL HAND PICKED, HAND CUT, HAND BUILT, HAND FINISHED FURNITURE AND ACCESSORIES USING TRADITIONAL METHODS. WE MAKE FURNITURE AND ACCESSORIES TO A STANDARD OF PRODUCT INTEGRITY, QUALITY AND FINISH. ANY IRREGULARITIES ARE CHARACTERISTICS OF ITS HANDCRAFTED ORIGINS AND IT IS ONLY NATURAL THAT OCCASIONAL DEVIATION IN COLOUR, GRAIN, TEXTURE AND CONSISTENCY OCCUR. IT IS EVEN POSSIBLE THAT SOME PARTS OF THE TIMBER MAY OPEN UP IN AREAS. THIS IS THE PART OF THE ORIGINALITY OF THE TIMBER, THE DISTRESSED FINISH, AND THE UNIQUENESS OF EACH PIECE.
---