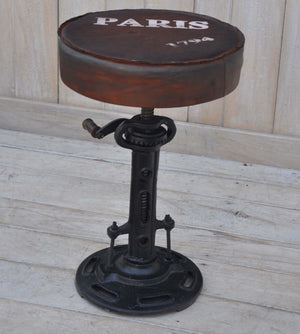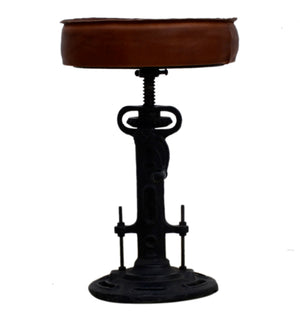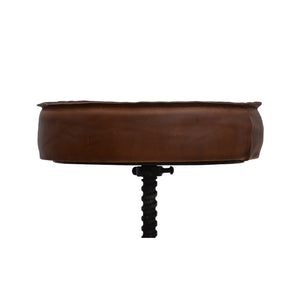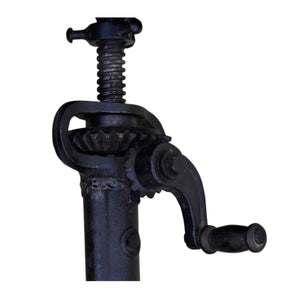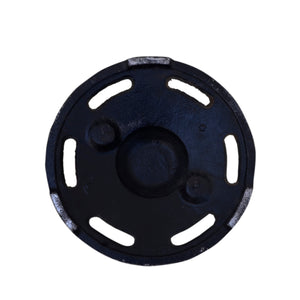 Industrial Bar Stools
Paris Brown Leather Bar Stool
PARIS BROWN LEATHER BAR STOOL
Part of our design led collection of Industrial Stools, this Paris Brown Leather Bar Stool has been fashioned with a cast iron base and chocolate coloured leather stool top. Give your living space or kitchen a high end urban appeal.
Specifications
Features:
Bar stool
Material: Cast iron
Leather top
Industrial Paris wind up design (Seat height 38 cm- 72 cm).
Dimensions:
Overall: 51cm H x 32cm W x 32cm D
DISCLAIMER: WE SELL HAND PICKED, HAND CUT, HAND BUILT, HAND FINISHED FURNITURE AND ACCESSORIES USING TRADITIONAL METHODS. WE MAKE FURNITURE AND ACCESSORIES TO A STANDARD OF PRODUCT INTEGRITY, QUALITY AND FINISH. ANY IRREGULARITIES ARE CHARACTERISTICS OF ITS HANDCRAFTED ORIGINS AND IT IS ONLY NATURAL THAT OCCASIONAL DEVIATION IN COLOUR, GRAIN, TEXTURE AND CONSISTENCY OCCUR. IT IS EVEN POSSIBLE THAT SOME PARTS OF THE TIMBER MAY OPEN UP IN AREAS. THIS IS THE PART OF THE ORIGINALITY OF THE TIMBER, THE DISTRESSED FINISH, AND THE UNIQUENESS OF EACH PIECE.
---