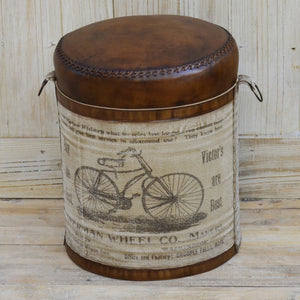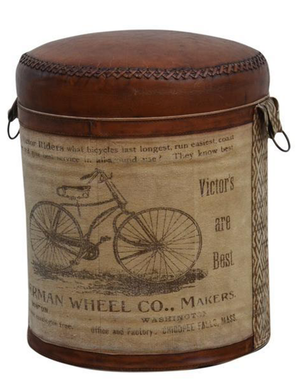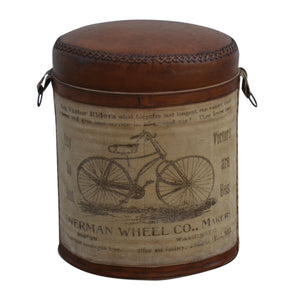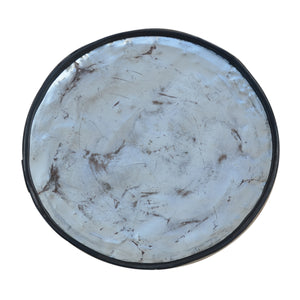 Ottomans
Leather Top Cycle Ottoman
LEATHER TOP CYCLE OTTOMAN 
In the early 1860s the first true bicycle was created in Paris, France, by attaching rotary cranks and pedals to the front wheel hub of a dandy-horse. With a marking of 1862 our Leather Top Cycle Ottoman is not only a piece of furniture but a tale of history.
Specifications
Size: W37 x  D 37 x H 45cm
Materials 
Goat Leather and Canvas
DISCLAIMER: WE SELL HAND PICKED, HAND CUT, HAND BUILT, HAND FINISHED FURNITURE AND ACCESSORIES USING TRADITIONAL METHODS. WE MAKE FURNITURE AND ACCESSORIES TO A STANDARD OF PRODUCT INTEGRITY, QUALITY AND FINISH. ANY IRREGULARITIES ARE CHARACTERISTICS OF ITS HANDCRAFTED ORIGINS AND IT IS ONLY NATURAL THAT OCCASIONAL DEVIATION IN COLOUR, GRAIN, TEXTURE AND CONSISTENCY OCCUR. IT IS EVEN POSSIBLE THAT SOME PARTS OF THE TIMBER MAY OPEN UP IN AREAS. THIS IS THE PART OF THE ORIGINALITY OF THE TIMBER, THE DISTRESSED FINISH, AND THE UNIQUENESS OF EACH PIECE.
---