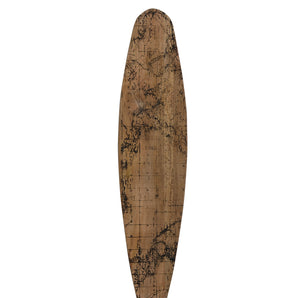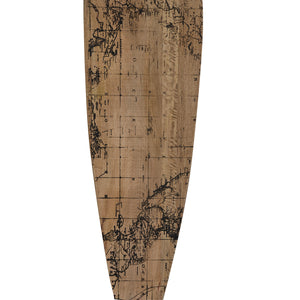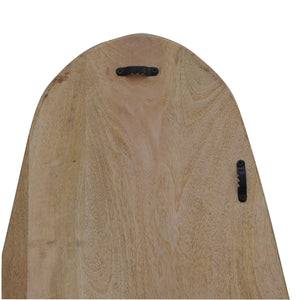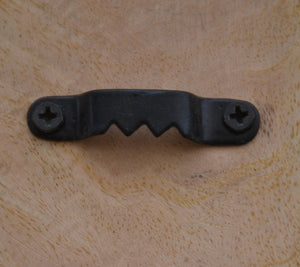 Decor
Waikiki Hardwood Wall Art
Waikiki Hardwood Wall Art
Surfers and lovers of world travel will rejoice in the simple beauty of our Waikiki surfboard wall art. This unique piece will sit proudly in casual living spaces. The surfboard is crafted from quality timber and maps of the world have been printed across its surface, which add to its charm.
SPECIFICATIONS
MATERIALS: HARDWOOD MANGO TIMBER
SIZE: HEIGHT 160X WIDTH 38CM DEPTH 3CM
READY TO HANG
DISCLAIMER: WE SELL HAND PICKED, HAND CUT, HAND BUILT, HAND FINISHED FURNITURE AND ACCESSORIES USING TRADITIONAL METHODS. WE MAKE FURNITURE AND ACCESSORIES TO A STANDARD OF PRODUCT INTEGRITY, QUALITY AND FINISH. ANY IRREGULARITIES ARE CHARACTERISTICS OF ITS HANDCRAFTED ORIGINS AND IT IS ONLY NATURAL THAT OCCASIONAL DEVIATION IN COLOUR, GRAIN, TEXTURE AND CONSISTENCY OCCUR. IT IS EVEN POSSIBLE THAT SOME PARTS OF THE TIMBER MAY OPEN UP IN AREAS. THIS IS THE PART OF THE ORIGINALITY OF THE TIMBER, THE DISTRESSED FINISH, AND THE UNIQUENESS OF EACH PIECE.
---