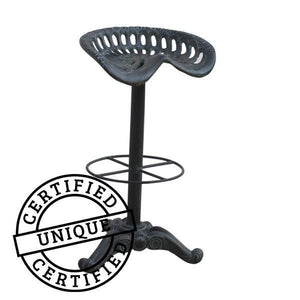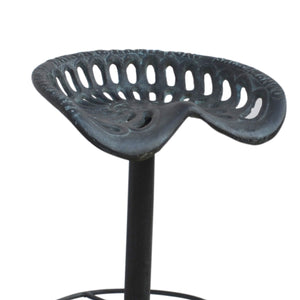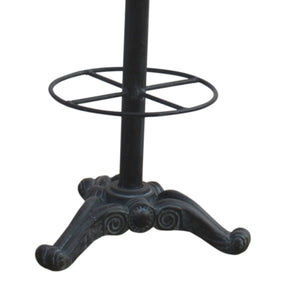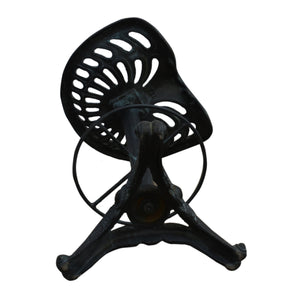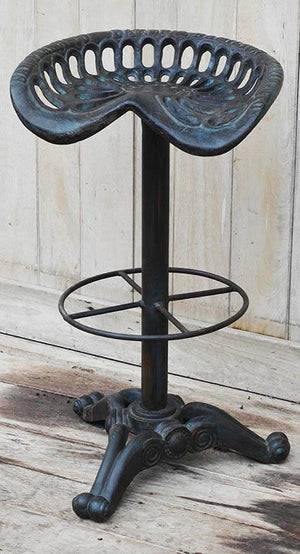 Industrial Bar Stools
Hidey Ho Bar Stool
HIDEY HO BAR STOOL
Our Cast Iron Hidey Ho Bar Stool is a bold industrial piece, It's been sustainably fashioned with a re-purposed tractor seat base which gives it a modern take on a vintage look. This industrial piece will be a striking addition to bar and counter top areas. It features a round cast iron footrest and a solid tripod base.
Specifications
Size: Height 75X Width 45X Depth 37CM Fixed Height

Materials: Iron
DISCLAIMER: WE SELL HAND PICKED, HAND CUT, HAND BUILT, HAND FINISHED FURNITURE AND ACCESSORIES USING TRADITIONAL METHODS. WE MAKE FURNITURE AND ACCESSORIES TO A STANDARD OF PRODUCT INTEGRITY, QUALITY AND FINISH. ANY IRREGULARITIES ARE CHARACTERISTICS OF ITS HANDCRAFTED ORIGINS AND IT IS ONLY NATURAL THAT OCCASIONAL DEVIATION IN COLOUR, GRAIN, TEXTURE AND CONSISTENCY OCCUR. IT IS EVEN POSSIBLE THAT SOME PARTS OF THE TIMBER MAY OPEN UP IN AREAS. THIS IS THE PART OF THE ORIGINALITY OF THE TIMBER, THE DISTRESSED FINISH, AND THE UNIQUENESS OF EACH PIECE.
---