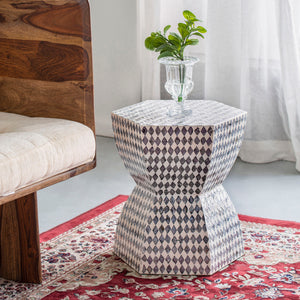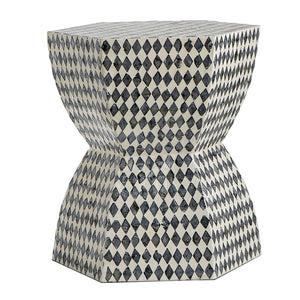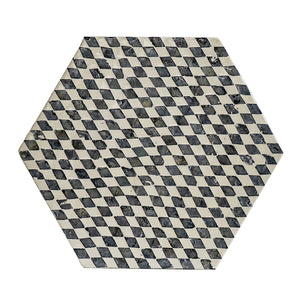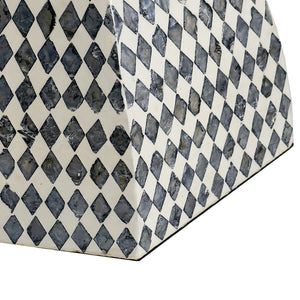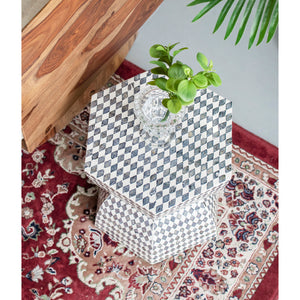 Black diamond shell inlay stool/Side table
Black diamond shell inlay stool/Side table
Our black diamond shell inlay stool is one of our most versatile decor pieces. Its monochrome colours and diamond pattern form an eye-catching aesthetic compatible in a range of interiors, from exotic to eclectic, even minimalist homes. Its most defining feature however is its arrangement of black diamond shapes, which has been handcrafted from real shell pieces. The effect of the shells add not only colour but give an effect of light that will not only lift your mood, but elevate your space as well.
SPECIFICATIONS
Size: Height 42cm x 38cm x 32cm
Materials: Sea shells, MDF
Hand made in Vietnam
Disclaimer: Each side table, is hand made, unique and different.  Physical product will differ to actual photos, as the sea shells are of natural material and colour, and are attached by hand onto the table..
---