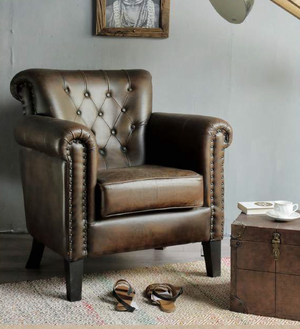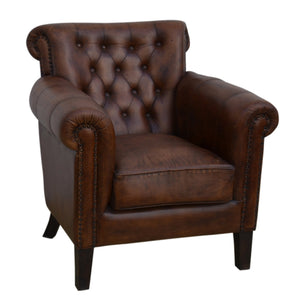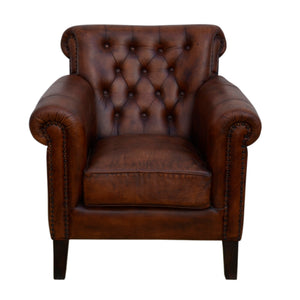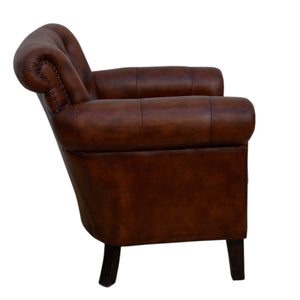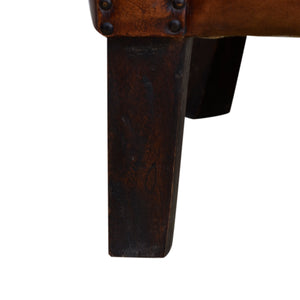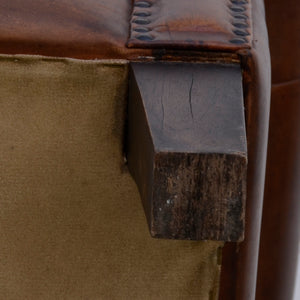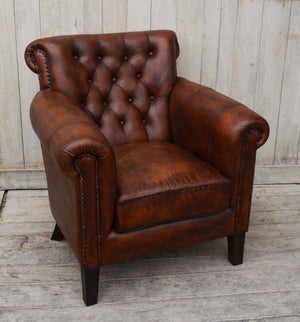 Studded Brown Leather Armchair
$1,299.00 AUD $2,247.00 AUD
STUDDED BROWN LEATHER ARMCHAIR
Classic and chic, our Studded Brown Leather Arm Chair oozes style, and comfort. Crafted from caramel coloured leather with a washed effect, it features studding on its back panel, as well as finer studded details along the arm rests. A stunning addition for studies and living areas.
Specifications
Size: Height 93x Width 87x Depth 84 cm
Materials: Genuine Leather, Mango Timber legs
Leather Armchair
DISCLAIMER: WE SELL HAND PICKED, HAND CUT, HAND BUILT, HAND FINISHED FURNITURE AND ACCESSORIES USING TRADITIONAL METHODS. WE MAKE FURNITURE AND ACCESSORIES TO A STANDARD OF PRODUCT INTEGRITY, QUALITY AND FINISH. ANY IRREGULARITIES ARE CHARACTERISTICS OF ITS HANDCRAFTED ORIGINS AND IT IS ONLY NATURAL THAT OCCASIONAL DEVIATION IN COLOUR, GRAIN, TEXTURE AND CONSISTENCY OCCUR. IT IS EVEN POSSIBLE THAT SOME PARTS OF THE TIMBER MAY OPEN UP IN AREAS. THIS IS THE PART OF THE ORIGINALITY OF THE TIMBER, THE DISTRESSED FINISH, AND THE UNIQUENESS OF EACH PIECE.
---